Located in Cartigliano (VI), PPROJECT-FORM has a 1.500 sq m factory and a wide new generation machinery range to better develop its production capacity.
An average staff of 20 qualified units, constantly updated on sector, works on three shifts per day.
In order to guarantee high quality and management standards from December 2013 PROJECT-FORM is ISO 9001certified and in December 2016 has switched from 9001:2008 to 9001:2015.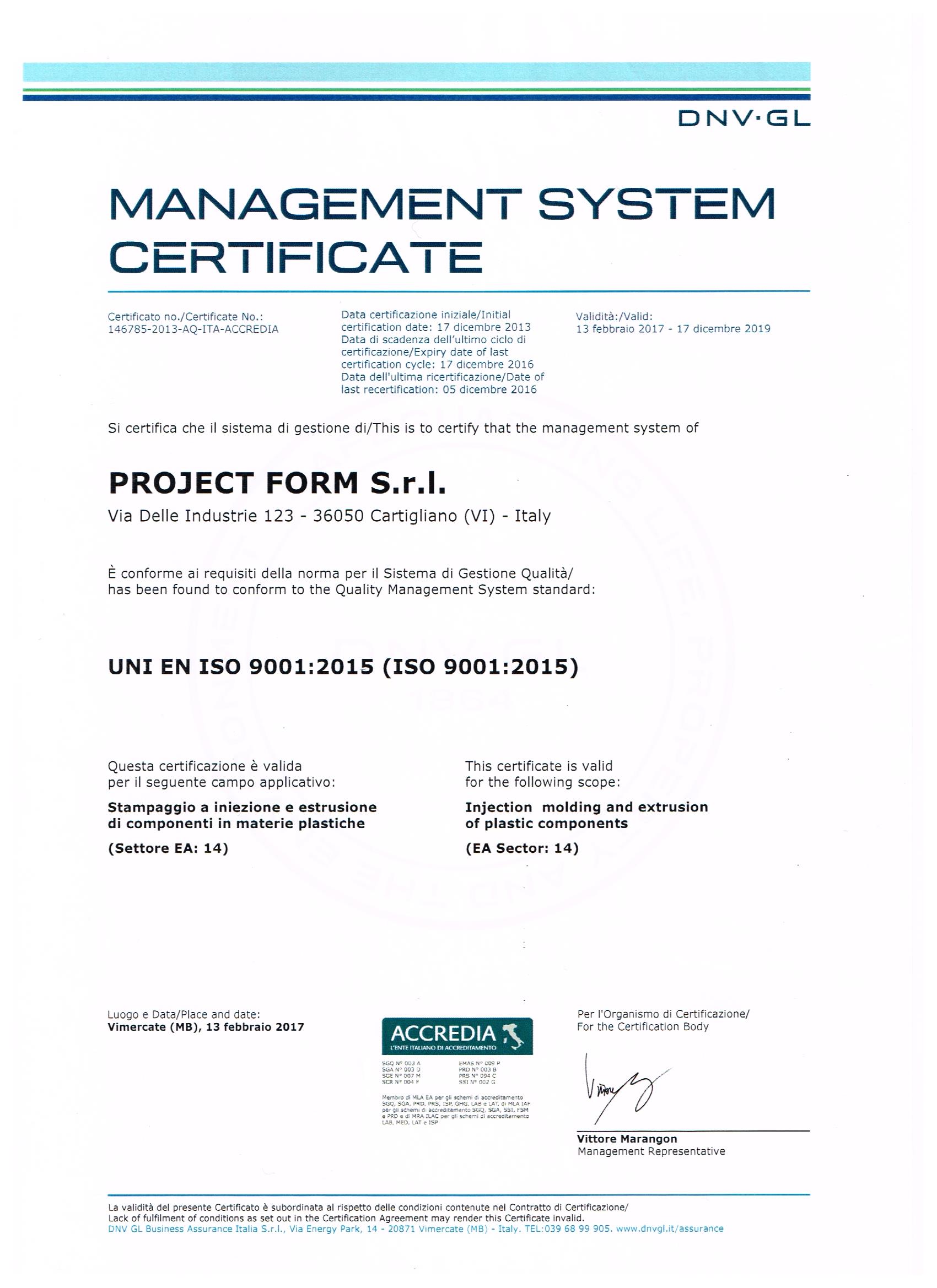 Particulars are made especially by polished PA6, PA66, reinforced PA6, ABS, POLYSTYRENE, POM, PP and PVC.
PROJECT-FORM has always had special consideration for environment respect and protection. For this reason, besides making recycling scrupulously, disposing of waste in accordance with regulation in force and raise awareness the entire staff at reducing consumption where possible, uses green and certified energy not only thanks to the installation of a photovoltaic system on the roof of the factory, but also with the continuous investment in the updating, implementation and innovation of machinery range buying full electric machines.
Copyrights © 2015& All Rights Reserved by Project Form srl.